'Home' is about the life and murder of Maple Batalia.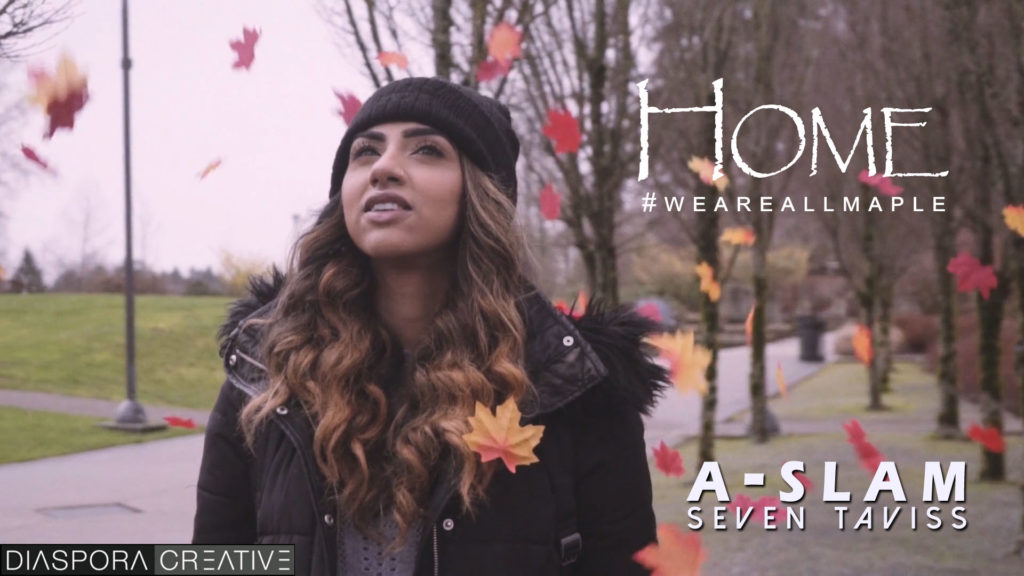 …#WeAreAllMaple…
Born near Mumbai, 19-year-old Maple Batalia was an aspiring actress and was attending Simon Fraser University, when she was stabbed, shot and killed by her ex boyfriend as she walked to her car in the parkade at SFU Surrey Campus. She had previously graduated from Enver Creek Secondary and was aspiring to become a doctor.
The song "Home" uses the details of Maple's story to talk about the larger issues of toxic masculinity and violence against women.
Just put in your email, click "Email Me", and you'll receive links to watch, stream, or download "Home" on your favorite platform.
Our voice is our strength,
Much Luv,
A-SLAM